HoxtonLab provides high-quality production and fixing services to all sizes of media businesses.
Italy unlocked is the solution for production that wants to set their project in Italy. Our deep knowledge and understanding of such a diverse territory and culture, along  with our love and passion for the country's excellence and heritage, take Italy directly  on your doorsteps. 
No matter if you are developing a factual about the Ferrari Supercar, the story of  Caravaggio, a Wine tasting Tv show or you are looking for the perfect location for  your branded event, our Team is the KEY to successfully complete your project.  Indeed we can offer research, creativity, services and we deal with all bureaucracy  for a stress-free production.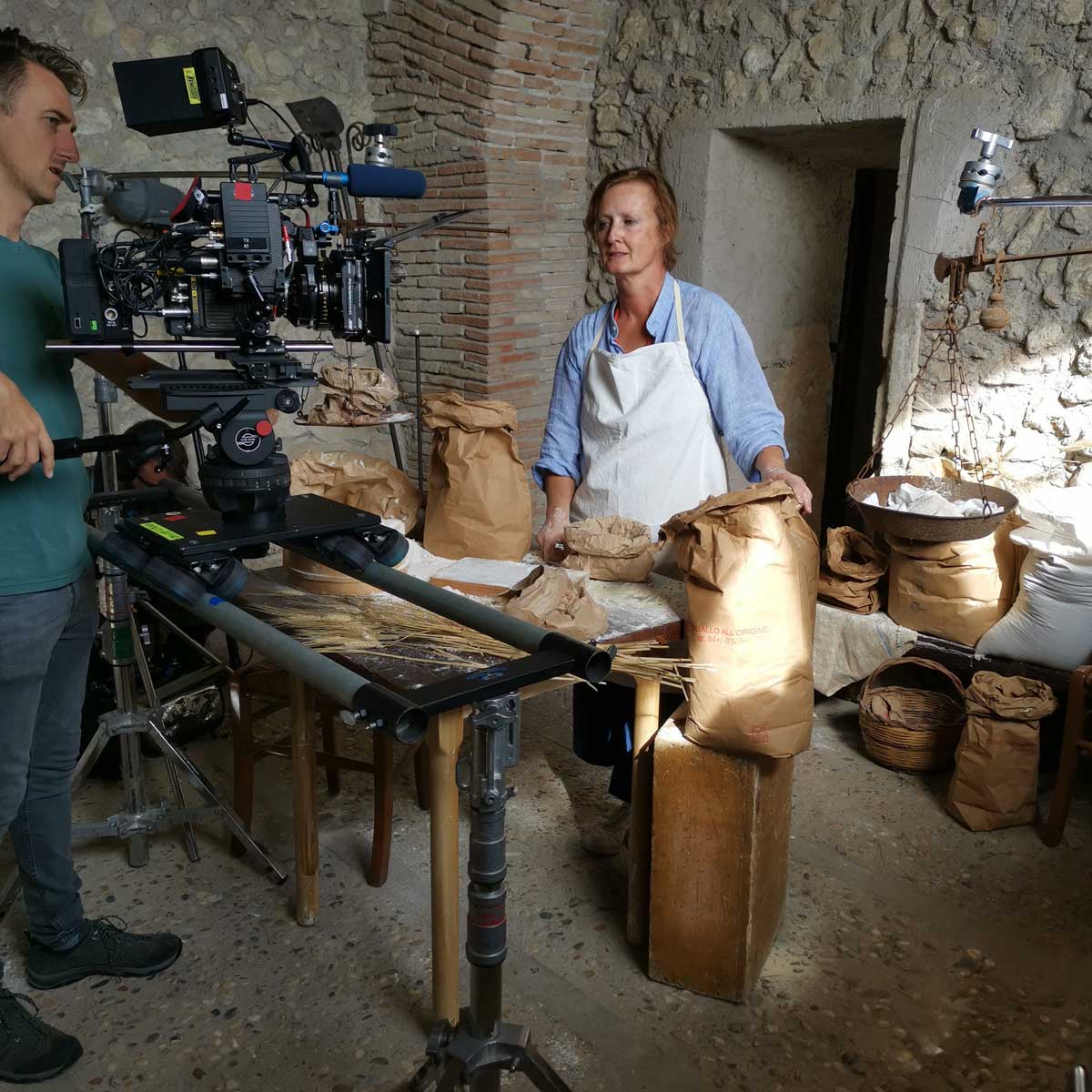 "LOCATIONS & PERMISSIONS"
Local teams have the right knowledge to scout the perfect location for shoots, acquire the relevant permissions, deal with any local bureaucracy, and handle all contracts and payments.
"EQUIPMENT RENTAL & TECHNICAL SUPPORT "
HoxtonLab has accounts with trusted suppliers for full or additional rental equipment andtechnical support in the major European countries, along with strong partnerships internationally.
"PRE PRODUCTION & LOGISTICS"
Some cities can be a real challenge in terms of scheduling a production. HoxtonLab's management team can assist during the pre-production phase to make ensure the production is aligned with local "habits" and that transportation is in place for cast, crew, equipment and airport transfers as well as catering on set at the unit base and/or on the go.
Understanding the importance of working with a trusted crew, HoxtonLab has a pool of international professionals that can join a production from Directors , DOPs , gaffers , PAs, sound recordist, Drone operators, stylists, MUAs, Set Designers, technicians and runners.
"PROPS SOURCING & SET DESIGN"
The Creative Team can assist and follow the client's "creative requirements" to ensure the chosen location is as envisaged, source any props the production might need, and offer alternate suggestions and solutions; as per "the brief".
"BEHIND THE SCENES (BtS) FILMING"
The BtS team is a light, non-intrusive team made of camera operators, sound recordists and photographers trained to capture the most of the "making of".